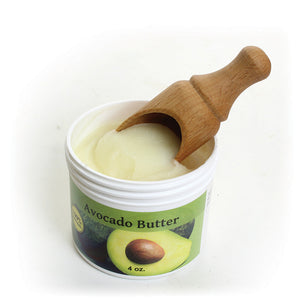 Avocado Butter - 4 oz...100% pure
LSM Boutique's Fashion N Fragrances
Regular price $14.99 Sale
The Tropical Skin Care Solution
Get an instant skin makeover with avocado butter. This rich, luxurious butter melts into your skin, instantly improving texture and tone, 100% pure.
Below are some ways that avocado butter can help you:
Heal's stretch marks and scarring
Conditions hair and scalp
Can be used as a lip balm
Can be used as a diaper rash ointment
Moisturizes and heals dry, damaged skin
Reduces signs of aging, and aging spots
Can be used in massage
Heals dry, damaged hair
Heals split ends
Protects hair from blow-drying or chemical treatments.
Ingredients: Hydrogenated Persea gratissima (Avocado) Seed Butter.