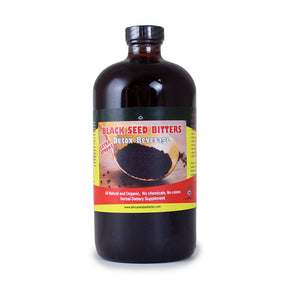 Black Seed Bitters Detox Beverage 32 oz.
LSM Boutique's Fashion N Fragrances
Regular price $189.99 $69.99 Sale
Black Seed Bitters Detox Beverage
Detoxify and cleanse your body with this healing drink from Ghana. This powerful beverage is made with black seed oil - a healing ingredient that is bursting with amino acids, proteins, calcium, iron, potassium and more. Black seed oil works to detoxify your body, cleaning out your intestines from toxins that may have accumulated for years.
These bitters also help to regulate the metabolism, balance insulin levels, regulate cholesterol, improve blood circulation and improve liver health. People who have a toxin-free body can enjoy improved all-over health along with increased energy, memory, and even sex drive! 32 oz.