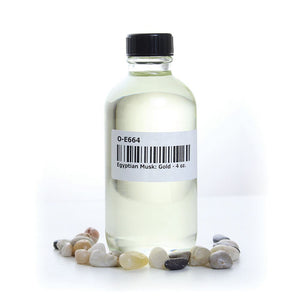 Egyptian Musk: Gold-4 oz...exotic with mysterious
LSM Boutique's Fashion N Fragrances
Regular price $32.99 Sale
When you think someplace that blends the exotic with the mysterious and the sensual the warm, sun-soaked banks of the Nile River and the ancient pyramids rising from golden sands come to mind. Egypt is an ancient land of mystery that is also filled with fragrant plants that grow along the Nile. When you think of one scent that represents sensuality and a ravishing of the senses it is musk.
Gold Egyptian musk is an exciting companion to regular Egyptian musk. It is an exotic and sensual fragrance that has great intensity. Powdery soft woody notes dance on top of warm, tender musk that surrounds a beautiful floral accord and is brightened by a splash of citrus.
If you love regular Egyptian musk, then you're not going to want to miss this beautiful and sensual variation.