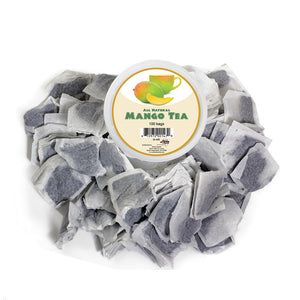 Exotic Mango Nutritional Tea: 100 Bags...healing qualities
LSM Boutique's Fashion N Fragrances
Regular price $24.99 Sale
Uplift your senses with this refreshing blend of mango tea. Natural mango is considered to be the "King of fruits" due to its delicious taste and nutritional value.
Not only does it taste sweet and refreshing, but mango tea also has many healing qualities you can benefit from.
Weight control. Mango tea is a natural known digestive aid. It is helpful in cleansing the intestines and boosting the metabolism, thus helping with weight control.
This item does not take the place of any prescriptions, but it is a natural product that works well.
This mango tea blend contains natural mango pieces, black tea, marigold petals, and fruit flavor.