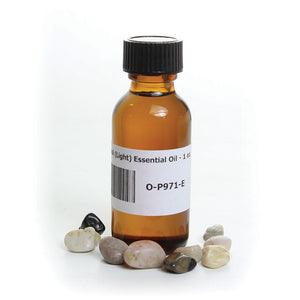 Patchouli (Light) Essential Oil - 1 oz...an aphrodisiac
LSM Boutique's Fashion N Fragrances
Regular price $19.99 Sale
Patchouli oil has a long and storied history and is renowned for its healing properties. It has played a prominent role in traditional Asian and India. It has been used to treat a variety of skin problems and scars. It is a popular base note in perfumes and can be a natural deodorant. It is used to treat fabrics and keep bugs and pests away. It is an aphrodisiac and has been used for centuries in India as an aid to Tantric sex practices.

It is an extremely popular oil to use in incense burners and noted for the way it reduces stress and aids in meditation.

Most of the oils offered will never change. Oils may change on occasion though, or vary slightly between batches. When applying any fragrance please consider that there are several factors which can affect the natural smell of your skin and, in turn, the way a scent smells on you. For instance, your mood, stress level, age, body chemistry, diet, and current medications may all alter the scents you wear. Similarly, factors such as dry or oily skin can even affect the amount of time a fragrance will last after being applied.

Disclaimer: This product does not replace prescriptions, but is a natural product that works well.